Round 9, 2011
Posted by The Shadow on May 19, 2011 (0 Comments)
Well, Geelong has managed to keep this AFL season well and truly alive by surprising even the most optimistic of supporters by starting the season 7-0. They'll face another test this Friday night versus a determined Carlton outfit that has lost just the one game so far this year.

Now as for DreamTeam, we have a week where there are a lot of downgrade options, and a couple of sneaky upgrade options too. Although at this stage, it looks like the downgrade options is the way to go.
Downgrade options:

Puopolo (HAW) - $92,500 - Back - B/E -74: Posted two solid scores in a row. Hawthorn love to possess the ball, so all Hawk players tend to rack up the points. Had an injury concern, but played out the game and should be good to go this week. Job security just got a lot better with Gilham out for the rest of the season.
Isaac Smith (HAW) - $92,500 - Centre/Forward - B/E -75: Looked a little shaky in his last hit out. Should get another game due to injuries, but job security a definite concern.
Hibberd (ESS) - $92,500 - Back/Centre - B/E -67: Was a late inclusion due to a withdrawal in the Essendon team. Posted a 72 to give him a -67 breakeven. Job security certainly a concern, but hasn't done anything wrong. Should hold spot in side at least for this week.
Tom Lynch (GCS) - $120,500 - Forward - B/E -92: Two very solid games to begin his career. Gold Coast have the bye this week, so you can afford to bring him in next week. Ridiculous break even of -92.
Ben Jacobs (PTA) - $100,500 - Back/Centre - B/E XX: Many people rate Jacobs. Suffered a bout of glandular fever in the preseason, which pushed his debut back to last weekend. With Port really struggling, they are going to have to develop their kids. Expect Jacobs to play for most of the year apart from 1 or 2 games of "general soreness". Still one more week away before the price rise, so can be brought in next week.
Cash cows that are ripe for the selling:
Nick Lower, Sean Atley, Luke Tapscott, Shaun McKernan, Nathan Foley, Drew Petrie, Brodie Smith
One name that a case could be made for being added to the list is Dyson Heppell, however he has a good enough average to be your 7th defender or bench cover. So I'd roll with him.
Upgrade targets (Break even in brackets):
Backs: Gibbs $356k (93), Carrazzo $358k (78), Suckling $318k (22), Shaw $382k (60), Fisher $346k (51), Chaplin $323k (57)
Centres: Bolton $361k (63), Sylvia $414k (81), Ablett $405k (79), Hodge $328k (42), Shiels $343k (40)
Rucks: Only 3 should come into consideration. Cox, Sandi and Goldstein. Even then, you should only upgrade to Cox or Sandi.
Forwards: O'Keefe $328k (33), Goodes $363k (42), Steve Johnson $383k (78), Sylvia $414k (81), Nahas $378k (43)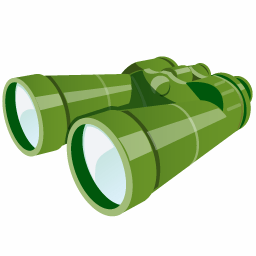 Future upgrade targets with big break evens to look out for:
Paul Chapman, Sam Mitchell, Scott Pendlebury, Montagna, Rioli, Dal Santo

With no deadset stand out in the current upgrade targets, I'd downgrade two players this week (Puopolo, Hibberd), and possibly the next week (Lynch, Jacobs). That should give you a big amount of cash to bring in Chapman and Mitchell in one round.
Good luck with your teams this week!
The Shadow...