Round 10, 2011
Posted by The Shadow on May 26, 2011 (0 Comments)
Round 10 is upon us, and hopefully you have a solid backup ruckman because Sandilands has been ruled out for 4 weeks. Zach Smith from the Gold Coast should provide great coverage, as would Drew Petrie if you went that dual position way. For those who went neither, it's not a pretty scene.
Downgrade Options for this week:
Ben Jacobs (PTA) - $100,500 - Back/Centre - B/E -65: Touched on Jacobs last week. Should play the rest of the season, and has shown the potential to be a solid scorer. Get him in your line ups!

Tom Lynch (GCS) - $120,500 - Forward - B/E -92: Two very solid games to begin his career (92 & 95). Hard to see him not continuing to get a game in the Gold Coast line up.
Pedersen (NM) - $98,400 - Back - B/E -62: Hasn't played since round 7, but kicked a big bag in the VFL. Should get another look in soon. Job security still an issue.
Isaac Smith (HAW) - $92,500 - Forward/Centre - B/E -75: Didn't get picked last week due to "general soreness". Can't see him breaking back into the Hawks lineup this week either. Keep him on your radar though as he is one game away from a big price increase.

Michael Evans (MEL) - $80,400 - Centre - B/E XX: Debuted in round 9 and scored a massive 112. Where did this guy come from? Definitely give him another week to see if he's the real deal. If a score above 70, then he really is a must inclusion next week.
Personally, I'm downgrading to both Jacobs and Lynch this week to free up big amounts of cash.

Cash cows that are plump and ready to be sold:
Tapscott, Foley, Crameri, Atley, Nahas, Luke Thompson
I'm downgrading Tapscott (hamstring injury) and most likely Danny Stanley. Stanley definitely has more $ to gain, but I don't want to miss out on Jacobs.
Upgrade targets (B/E in brackets)
Backs: Goddard (92), Gibbs (63), Adcock (77), Scotland (81), Suckling (50), Deledio (78), Birchall (53)
Centres: Ablett (76), Montagna (62), Scott Thompson (66)
Rucks: Goldstein (82), Cox (100)
Forwards: Chapman (122 - Big break even, but vs Gold Coast so very gettable), Franklin (47), Fyfe (61), N Riewoldt (47), R O'Keefe (69)
There are some players that are good value, but miss out because I don't consider them an end of season premium. With so many trades and cash floating about this year, it's just not worth upgrading to a player, unless they are in the upper echelon of their position.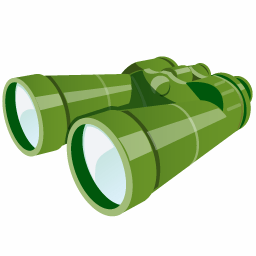 Future upgrade targets with big break evens to look out for:
Brent Stanton, Sam Mitchell, Nick Dal Santo, Shaun Higgins, Matthew Boyd, Scott Pendlebury, Colin Sylvia, Matthew Pavlich, David Mundy, Heath Shaw.
Hopefully this will give you some insight into player choices this week.

Until next week.
The Shadow...